Rockfish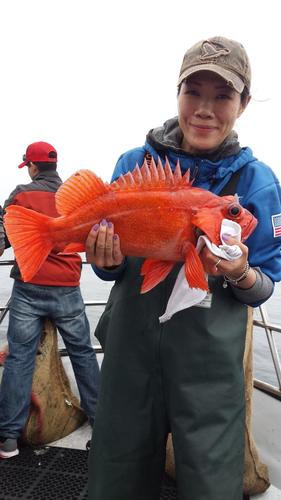 One of the most popular trips for Open Parties on the Tigerfish, our Rockfish fish trips catch many different varieties of this delicious group of fish: Blue, Brown, Copper, Olive, and Vermilion varieties have all been caught on recent trips!
Potluck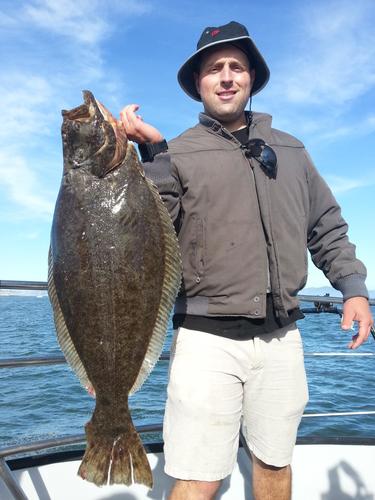 With fishing conditions changing on a daily basis, Potluck trips are great for going after whatever is on the bite when you are fishing. Halibut, Lingcod, Striped Bass, Rockfish, and even Sharks are some of the fish species you may be able to catch on a Potluck trip.
Lingcod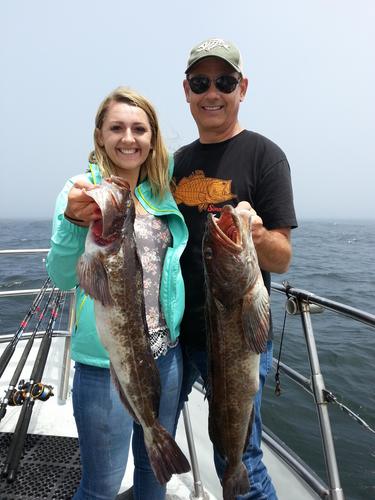 A favorite target for Private Charters who enjoy the excellent Lingcod fishing in the San Francisco Bay.
Salmon Trolling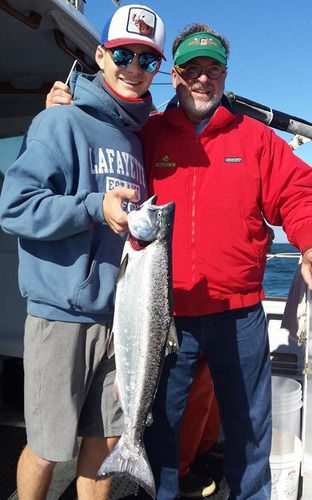 The King (Chinook) Salmon is a highly sought after and delicious fish that is the target of some Private Charters.
650-455-9599
Coastal and Farallone Islands Rockfishing
Tigerfish Sportfishing Copyright © 2022. All Rights Reserved.
Custom Programming and Design by TECK.net Inc © All Rights Reserved.
Fish Count publishing service by NorCalFishReports.com © All Rights Reserved.
Booking Software provided by Fishing Reservations LLC © All Rights Reserved.